Why do you choose DQCRANES, among the countless material handling equipment manufacturers around world? As a Chinese crane manufacturer and supplier, DQCRANES wins the international market with wide range of lifting equipment, meeting your various lifting requirements, superior quality, heart-and-soul services and unbeatable comparative advantages over price.ECeHenan Dongqi Machinery Co., Ltd
Advantages of DQCRANES
How does DQCRANES win your satisfaction? DQCRANES is a customer-oriented crane company. We believe to think what customers think and to communicate heart to heart will win your favor. As a professional and responsible crane machine company, we think what you think and beyond.ECeHenan Dongqi Machinery Co., Ltd
DQCRANES Emphasizes on Safety.
Human and process safety is what DQCRANES emphasis. To prevent crane accidents and injuries and damage, standards, regulation and guidelines should be fully, thoroughly and systematically carried out because they define standardized and distinct safety concepts for manufacturers and operator, inspection and maintenance at national and international levels. ECeHenan Dongqi Machinery Co., Ltd
Despite the differences in legal and administration system in different countries, DQCRANES can manufacture the material handling equipment according to the corresponding standards and regulations with 2000 production facilities and licensed partners, and provide the guarantee to safety and reliability you expect.ECeHenan Dongqi Machinery Co., Ltd
DQCRANES Provides Quality Products.
DQCRANES now owns top level machine parts processing production line, which mainly includes:ECeHenan Dongqi Machinery Co., Ltd
5 tons to 450 tons bridge crane production line,
10 tons to 600 tons gantry crane production line,
5 tons to 150 tons European standard crane production line,
explosion-proof crane series,
metallurgy crane series,
port cranes,
other special industry lifting equipment.
Our crane production lines are at your services, which can produce CE certified products for you. Each production procedures of DQCRANES is strictly carried out according related standards and supervised by our quality control staff. The quality of each product can be guaranteed. The 5-10 years warranty can be given according to the designing requirements of customers.ECeHenan Dongqi Machinery Co., Ltd
Price of DQCRANES is unbeatable.
Cost-effective is one of the well-known features of Chinese products. So do Chinese cranes. Do you know why Chinese cranes are so cost-effective? Now let's uncover the secrets of why Chinese crane machines are so cost-effective:ECeHenan Dongqi Machinery Co., Ltd
Domestic demand promotes technology development on Chinese material handling equipment in China. As a developing country, the infrastructure construction of China is prosperous and therefore the markets of infrastructure facilities such as all types of cranes are promising.ECeHenan Dongqi Machinery Co., Ltd
Beneficial policy support makes Chinese materials handling equipment more competitive. In order to meet the domestic needs and develop its economy, Chinese government has being issued favorable polices to encourage crane manufacturing and exporting, such as government mandates, capital subsidy, grant, or rebate, tax incentives, production payment, public financing, public competitive bidding, etc.,ECeHenan Dongqi Machinery Co., Ltd
Fierce competition makes the price of Chinese material handling equipment more inviting. Because of huge market demand and favorable government support, the material handling equipment market is on the rising. And more and more people invest their money into the manufacturing of materials handling equipment, such as overhead cranes, gantry cranes, jib cranes, because of huge market potential and the lowest production cost due to the huge population and abundant of raw materials and government incentive policies.ECeHenan Dongqi Machinery Co., Ltd
Now, Chinese material handling equipment manufacturers are competing with each other to provide more competitive material handling solutions and services. The fierce competition among those crane manufacturers benefits the customers who want to buy the high quality lifting equipment at competitive price. That's may explain why the material handling equipment for sale from china are so competitive and are favored by more and more people around world.ECeHenan Dongqi Machinery Co., Ltd
Direct sale makes Chinese materials handling equipment more cost-effective. Direct sale of material handling equipment from Chinese manufacturers makes the price more inviting. To buy material handling equipment from the manufacturers can cut off the mark-ups added by the resellers and largely lower the purchasing cost. It is good for the end customers. That's one of the reasons why the material handling equipment from Chinese crane manufactures are more cost-effective.ECeHenan Dongqi Machinery Co., Ltd
As one of Chinese crane manufactures, DQCRANES can promise you to provide the quality products with the unbeatable price.ECeHenan Dongqi Machinery Co., Ltd
DQCRANES serves you with Heart-and-soul.
Once you choose DQCRANES, you will have over 3,600 people at your service, which includes 500 are technicians, and over 70 are senior engineers, also an excellent overseas team 36 people, to give English, Arabic, Spanish, Russian, Korean, etc. language services.ECeHenan Dongqi Machinery Co., Ltd
We can provide a series of crane services including but not limited to Crane project design, Crane Installation , Lifetime Maintenance , Crane operator Training, 24/7 Technical support , Crane Modernization ,Crane Parts supplying , etc.ECeHenan Dongqi Machinery Co., Ltd
DQCRANES is Trustworthy.
DQCRANES is one of the well-known Chinese crane manufacturers. As one of the pillar industry of the Henan province, crane industry is well-known national wide and Changyuan, where DQCRANES locates is known as the "cradle of crane machine". As one of the top crane manufacturers in china, DQCRANES is famous in the crane industry. And also it is well-known for its outstanding annul output value, the comprehensive annual output value of DQCRANES has been increased to 15 billion RMB in 2014, which make DQCRANES well-known by the people outside of crane industry.ECeHenan Dongqi Machinery Co., Ltd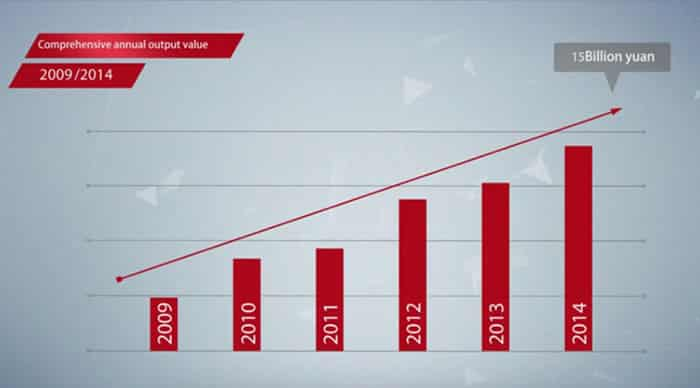 ECeHenan Dongqi Machinery Co., Ltd
The brand of DQCRANES is highly recognized and accepted. The annual crane production capacity of DQCRANES is up to 10,000 suits/sets, which are distributed throughout the Southeast Asia, East Europe, Middle East, Africa and other areas, including countries, such as, China, America, Russia, Australia, Pakistan, Brazil, Bosnia and Herzegovina, Honduras, Malaysia, Mongolia, Bangladesh, Serbia, Saudi Arabia, Sri Lanka, Thailand, Uzbekistan, Singapore, Iran, India, Indonesia, Jordan, Vietnam, etc.ECeHenan Dongqi Machinery Co., Ltd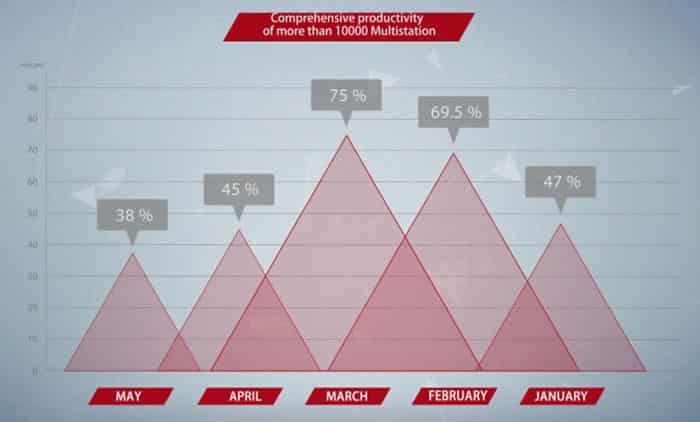 ECeHenan Dongqi Machinery Co., Ltd
The products of DQCRANES are certified. As a responsible enterprise, DQCRANES has won a series of certifications, such as, CE certification, Special Equipment TST Certification, and honors, such as, AAA Trust Class Enterprise, Best Scholar enterprise, and Provincial Enterprise Technology Center, etc.ECeHenan Dongqi Machinery Co., Ltd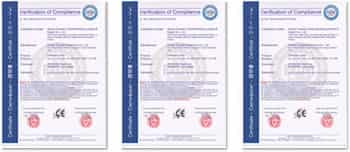 Management System Certification
CE Certifacation
Special Equipment TSG Certification
Provincial Enterprise Technology Center
Best Scholarly Enterprise
DQCRANES customers are the best and most valuable ads. All of DQCRANES customers are willing to share information and purchasing experience from DQCRANES with you. No matter who you are and where you are from, you can get the information and reviews shared by our customers or you even can visit them and check their material handling equipment provided by us at site, as long as you are willing to do so. Please do not hesitate to leave a message below and tell us who you are and where you are from and what you are interested and the information you want will be at your hand at once.ECeHenan Dongqi Machinery Co., Ltd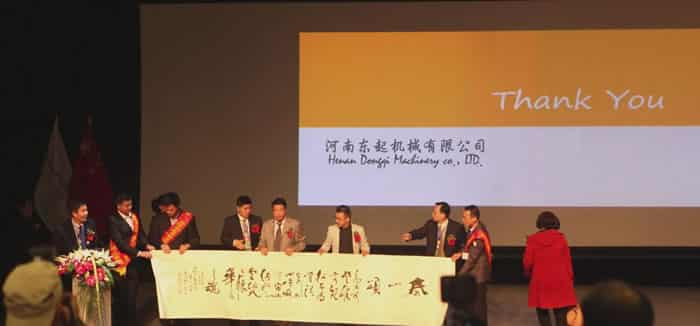 ECeHenan Dongqi Machinery Co., Ltd
Thank you for choosing DQCRANES' material handling equipmentECeHenan Dongqi Machinery Co., Ltd