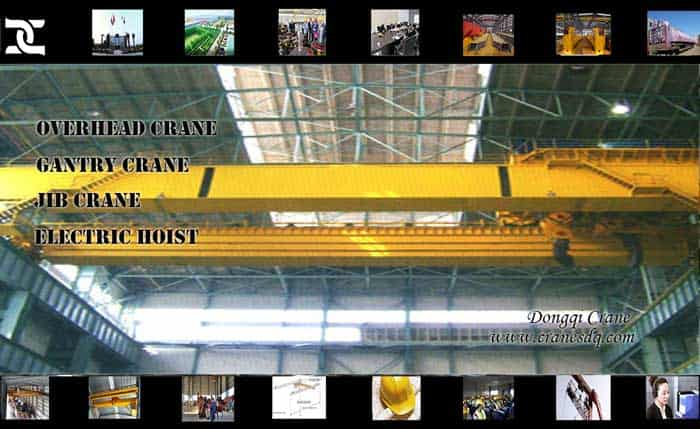 Ladle Cranes - Overhead crane for ladle furnace
Ladle crane is designed for transporting, pouring and charging hot metal in the process of smelting liquid metal, etc.F8PHenan Dongqi Machinery Co., Ltd
According to the crane structure, the ladle cranes can be classified into Double Girder Double Rail Ladle Cranes, Four Girder Four Rail Ladle Cranes, and Four Girder Six Rails Ladle Cranes. The front two types are used for lifting middle and large scale ladles, and the latter one is used for extremely large scale ladles. DQCRANES is capable of offering customized ladle overhead crane without lifting capacity limitation. F8PHenan Dongqi Machinery Co., Ltd
Ladle cranes offering of DQCRANES
DQCRANES manufactures and supplies various ladle cranes for different applications in steel industry. DQCRANES can provide you ladle cranes with lifting capacity range from 5t to 74t, span from 10.5m to 31.5m, Temperature range: -10℃~+60℃ and working class A7, and the specific specifications is shown in the following table:F8PHenan Dongqi Machinery Co., Ltd
| | |
| --- | --- |
| Product Type | QDY |
| Ladle Cranes Lifting Capacity | 5~74t |
| Ladle Cranes Span Length | 10.5~31.5m |
| Ladle Cranes Working Class | A7 |
| Ladle Cranes Ambient Temperature | -10~60℃ |
Features of ladle cranes
Due to a high risk level, ladle cranes are designed with special safety features to ensure the efficiency and safety of crane system. The features of ladle cranes are as follow:F8PHenan Dongqi Machinery Co., Ltd
Double sets of independent action brakes is installed to the lifting mechanism.
Heavy hammer and rotary lifting position limiters is installed and down position limiter will be installed when crane hoisting height is more than 20 m.
Over speed protection equipment is stalled.
Fault protection devices, such as, positive and negative contactor is installed to prevent dangerous in case of electricity power off.
Insulating layer is installed at the bottom of main girders to prevent molten steel thermal radiation to ensure the long serving life of main girders.
Special designed metallurgy motor is used, with insulation class H level, and motor protection grade IP54.
Cast steel pulley is used to ensure the safety and long working life.
Steel core wire rope is used, which is suitable for high temperature environment with the safety factor≧ 7.1.
High temperature resistant cable is used for the power supply of trolley.
Thermal insulation layer and air conditioning is equipped to the cabin.
Advantages of DQCRANES' ladle cranes
High safety and reliability. High safety and reliability is guaranteed by advanced technology and quality products.F8PHenan Dongqi Machinery Co., Ltd
State to art design. State-to-art design meet and go beyond international standards.F8PHenan Dongqi Machinery Co., Ltd
Cost-effective. Cost-effective crane price is realized on the base of technology innovation and unbeatable resources possessed by DQCRANES.F8PHenan Dongqi Machinery Co., Ltd
Easy operation and maintenance. Human and safety oriented design to make the ladle overhead crane operation and maintenance easy and simple.F8PHenan Dongqi Machinery Co., Ltd
Dongqi ladle crane is high safety and good price. Choose the right ladle crane for your ladle furnace now! High efficiency and safety can be provided by Dongqi ladle cranes.F8PHenan Dongqi Machinery Co., Ltd