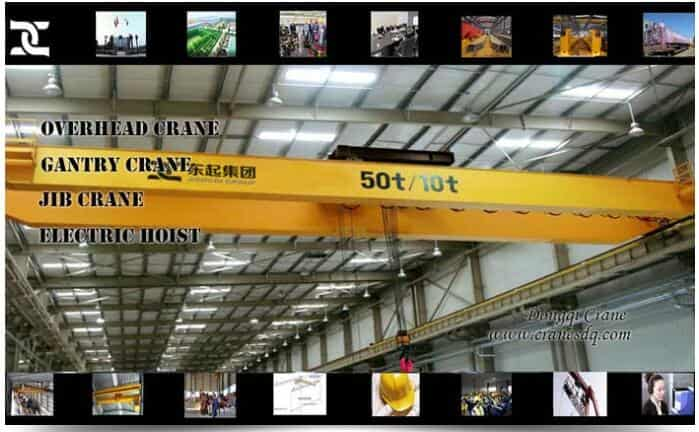 European double girder overhead crane is a type of overhead crane desgined with the FEM standards. Concerned on meeting customers' material handling requirements, DQCRANES is always focusing on quality and product innovation to provide you good quality, safe and reliable material handling equipment to realize our goal that to lift you up easily and create more values for customer in long run. European style double girder overhead crane is one successful innovation for us to step that goal.7vKHenan Dongqi Machinery Co., Ltd
European double girder overhead crane
European double girder overhead crane is the latest version of overhead crane, designed with FEM standards, developed on the base of traditional crane, therefore, European double girder overhead crane has unbeatable advantages, such as, unparalleled performance, tight structure, light dead weight, high safety and reliability, high perform efficiency, and widely applications for various industries.7vKHenan Dongqi Machinery Co., Ltd
Due to the design advantages, European double girder overhead crane could help you to lower initial investment for factory construction, increase productivity, and lower efforts for daily maintenance, and reduce energy consumption, and obtain higher return on investment.7vKHenan Dongqi Machinery Co., Ltd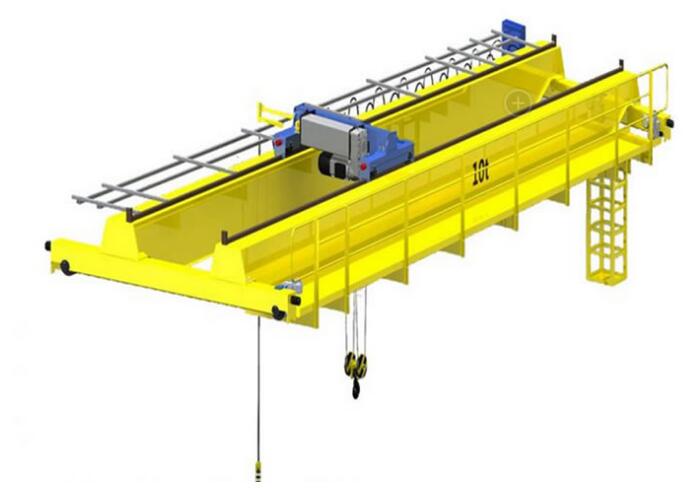 7vKHenan Dongqi Machinery Co., Ltd
The European double girder overhead crane has the lifting capacity of 5 t to 80 ton and the working class is A5 and A6, and the main parameters are as follow for your reference and customized crane are available from DQCRANES.7vKHenan Dongqi Machinery Co., Ltd
| | |
| --- | --- |
| Product Type | NLH |
| Lifting Capacity | 5~80t |
| Span Length | ≥m |
| Working Class | A5, A6 |
| Ambient Temperature | -20~40℃ |
Features of European double girder overhead crane
With the design concept of cutting down customer's loss caused by crane problems and downtime, DQCRANES has developed the European double girder overhead crane with the main features as follow:7vKHenan Dongqi Machinery Co., Ltd
1. Advanced technology and reliable performance.
As a leading pioneer in material handling equipment development, DQCRANES can innovate advanced lifting equipment based on advanced technology and valuable manufacturing experiences of the industries. After countless tests and improvement, new products will be developed and launched and the quality and safety of which can be guaranteed. The European double girder overhead crane is aimed to help customers increase productivity and lower maintenance cost, extend working life and maximize investment return.7vKHenan Dongqi Machinery Co., Ltd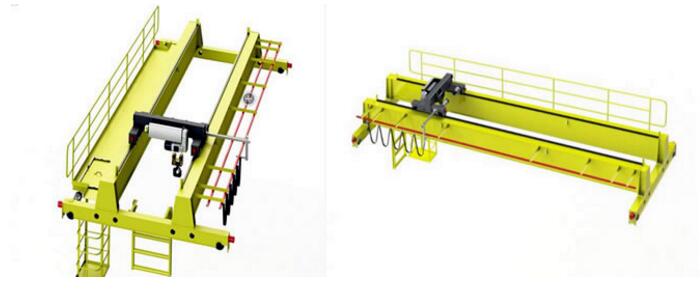 7vKHenan Dongqi Machinery Co., Ltd
2. Tight structure and modular design to optimize your investment
Due to the features of tight structure, light dead weight, low wheel pressure, and even load distribution and others, European double girder overhead crane can reduce to a large extend the building construction cost and heating cost, and make the maintenance easier. Comparing with traditional overhead crane, the European overhead crane allows for 10% to 15% decrease in its dimension varying with the weights of the loads. The heavier the loads is, the more decrease European crane allows in dimension, and the more it will save on investment and the higher of the investment return will be.7vKHenan Dongqi Machinery Co., Ltd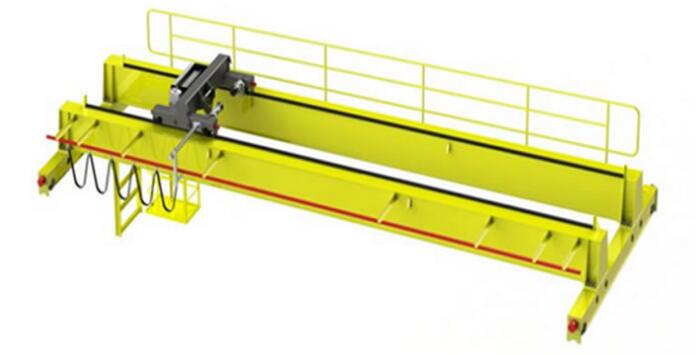 7vKHenan Dongqi Machinery Co., Ltd
3. Green concept dominates innovations for saving space and energy
The tight crane structure maximizes the usability of the working space.7vKHenan Dongqi Machinery Co., Ltd
The durability of the crane parts and crane free you from frequent maintenance.7vKHenan Dongqi Machinery Co., Ltd
Light dead weight and lower wheel pressure leads to lower energy consumption.7vKHenan Dongqi Machinery Co., Ltd
4. High safety and reliability, convenient to maintenance.
The quality of European double girder overhead crane is guaranteed by the advanced technology, advanced processing equipment and strict quality control measures and inspections, which ensures high safety of the crane. The designing concept of Maintenance Free and Easy Maintenance endows the material handling equipment with competitive edge over others and at same time make them easy to be repaired and operated.7vKHenan Dongqi Machinery Co., Ltd
5. Customized configurations and wide selections
European double girder overhead cranes can be provided with customized configurations, with the lifting capacity ranging from 5 - 80 tons. Turning over hoist, anti-sway device, automatic positioning device, winch servicing and monitoring device, or remote diagnostic tools can be customized. DQCRANES also can provides personalized and professional solutions to clients with our advanced techniques and experiences.7vKHenan Dongqi Machinery Co., Ltd
European double girder overhead crane realizes all of your material handling requirements. Lifting up with Dongqi European double girder overhead crane!7vKHenan Dongqi Machinery Co., Ltd
Crane services of DQCRANES
DQCRANES can provide overall services for all types of industries cranes, and the main services are as follow:
Crane project design
Cranes designed by DQCRANES will solve any of your crane problems and material handling problems without spending any unnecessary expenditures.
Crane Installation
EASAY installation, wonderful working performance. DQCRANES can provide on-site crane installation services and our crane engineers will be at your services when necessary.
Lifetime Maintenance
Crane maintenance from DQCRANES ensures your safety and working efficiency.
Crane operator Training
DQCRANES training includes crane operation, maintenance and inspection, and crane spare parts, etc.
Technical support
The powerful technical support of DQCRANES will solve your crane technical problems.
Crane parts
DQCRANES parts will renew your cranes.