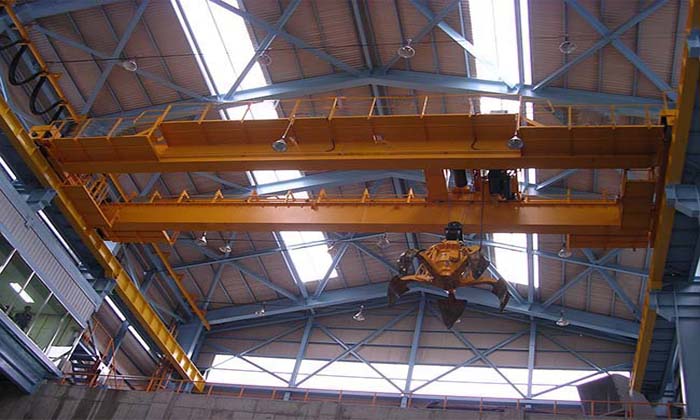 DQCRANE manufactures material handling overhead crane and a complete line of crane equipment.It supplies Bridge Cranes, Gantry Cranes, Workstation Cranes, Jib Cranes, Free Standing Cranes, and Crane Kits.KgbHenan Dongqi Machinery Co., Ltd
KgbHenan Dongqi Machinery Co., Ltd
QC Type Material Handling Overhead CraneKgbHenan Dongqi Machinery Co., Ltd
KgbHenan Dongqi Machinery Co., Ltd
QD Type Material Handling Overhead CraneKgbHenan Dongqi Machinery Co., Ltd
KgbHenan Dongqi Machinery Co., Ltd
QD Type Material Handling Overhead CraneKgbHenan Dongqi Machinery Co., Ltd
KgbHenan Dongqi Machinery Co., Ltd
QDY Type Material Handling Overhead CraneKgbHenan Dongqi Machinery Co., Ltd
KgbHenan Dongqi Machinery Co., Ltd
QL Type Material Handling Overhead CraneKgbHenan Dongqi Machinery Co., Ltd
KgbHenan Dongqi Machinery Co., Ltd
QZ Type Material Handling Overhead CraneKgbHenan Dongqi Machinery Co., Ltd
Advantages of material handling overhead crane
Beautiful appearance, outstanding design
Reasonable structure, rigidly steel
Advanced technology, professional engineer
All-around guidance, profound after-sale service
Simple installation and convenient maintenance
High safety and work efficient
Low clearance, light dead weight
Save warehouse space and spending budget maximum
High productivity and ergonomics
Convenient maintenance, Competitive price
How should material handling overhead crane operators move loads safely?
Ensure proper planning and careful execution each step of the way
Avoid stopping and/or starting suddenly. This causes the load to swing, which can damage equipment nearby and be very dangerous to workers in the immediate area.
For motorized systems, keep both hands on the pendant control. Releasing the control button—especially on accident—will cause the electric brake to automatically set.
Remember that the pendant control—for overhead bridge cranes—moves the load in three directions: forward and backward, side to side, and up and down.
Hold the device in the first position in order to drift into the correct position.
Remember, ALWAYS lift the load straight up. Do not transfer the load until you have raised it to the appropriate clearance height.
DQCRANE can supply you various types of material handling overhead crane.KgbHenan Dongqi Machinery Co., Ltd
Crane services of DQCRANES
DQCRANES can provide overall services for all types of industries cranes, and the main services are as follow:
Crane project design
Cranes designed by DQCRANES will solve any of your crane problems and material handling problems without spending any unnecessary expenditures.
Crane Installation
EASAY installation, wonderful working performance. DQCRANES can provide on-site crane installation services and our crane engineers will be at your services when necessary.
Lifetime Maintenance
Crane maintenance from DQCRANES ensures your safety and working efficiency.
Crane operator Training
DQCRANES training includes crane operation, maintenance and inspection, and crane spare parts, etc.
Technical support
The powerful technical support of DQCRANES will solve your crane technical problems.
Crane parts
DQCRANES parts will renew your cranes.