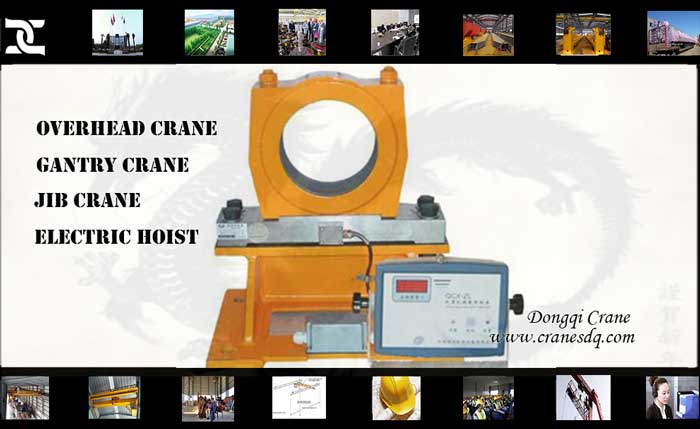 QQpHenan Dongqi Machinery Co., Ltd
Overload limiter introduction
Overload limiter for material handling equipment is the necessary device to prevent crane accidents caused by dangerous operation of lifting weight exceeding the rated lifting capacity of the material handling equipment. The overload limiter contributes greatly to the safety of lifting equipment and operation staffs.QQpHenan Dongqi Machinery Co., Ltd
Components of overload limiter
The weight overload limiter is mainly consisted of sensor, computing amplifier, controlling actuator and load editor etc. And also the weight overload limiter is equipped with displayer, controller, and alarm for the sake of convenient operation.QQpHenan Dongqi Machinery Co., Ltd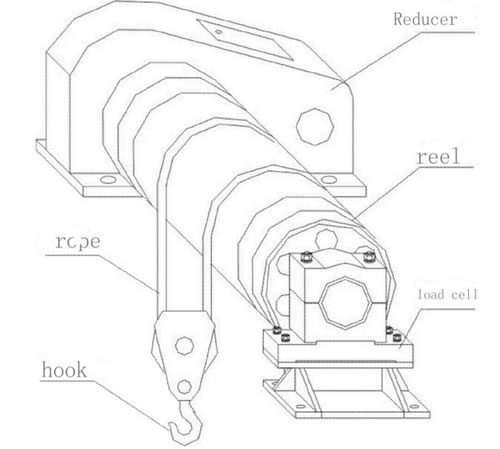 QQpHenan Dongqi Machinery Co., Ltd
Work principle of overload limiter
How does the weight overload limiter work? Generally, during crane operation, the sensor deformation transforms loads weight into electric signal which will be amplified through computing, and then the loads weight will be calculated out and displayed. When the loads weight reached 90% of the rated weight, warning signal will be emitted. And the power source of material handling equipment will be cut off when loads weight exceeds that of the rated to ensure the safety operation of the equipment and operators.QQpHenan Dongqi Machinery Co., Ltd
Applications of overload limiter
Overload limiter is widely used on cranes and hoists. Generally, the overload limiter takes force from crane lifting mechanism, sends feedbacks to the instrument by collecting, calculating, contrasting and judging and finally displays the current weight and indicates the corresponding condition. When the load exceeds the rated weight, lifting circuit of crane hook will be cut off immediately to keep the crane and operator from dangers.QQpHenan Dongqi Machinery Co., Ltd
Features of overload limiter
Overload limiter has a wide application range, which is widely used on all kinds of bridge cranes and gantry cranes.
Signal sensor inputs while the signal group of relay contactor outputs.
Artificial circuit adjusts built-in potentiometer to set zero and demarcate.
How to choose overload limiter for your application
Do not know how to choose the overload limiter for your application? If you want to find the right overload limiter for your equipment, you have to determine the characteristics of the device that you need and establish its dimensions depending on the type. DQCRANES engineers are always at your service and answer all your consultations for free.QQpHenan Dongqi Machinery Co., Ltd
Crane services of DQCRANES
DQCRANES can provide overall services for all types of industries cranes, and the main services are as follow:
Crane project design
Cranes designed by DQCRANES will solve any of your crane problems and material handling problems without spending any unnecessary expenditures.
Crane Installation
EASAY installation, wonderful working performance. DQCRANES can provide on-site crane installation services and our crane engineers will be at your services when necessary.
Lifetime Maintenance
Crane maintenance from DQCRANES ensures your safety and working efficiency.
Crane operator Training
DQCRANES training includes crane operation, maintenance and inspection, and crane spare parts, etc.
Technical support
The powerful technical support of DQCRANES will solve your crane technical problems.
Crane parts
DQCRANES parts will renew your cranes.