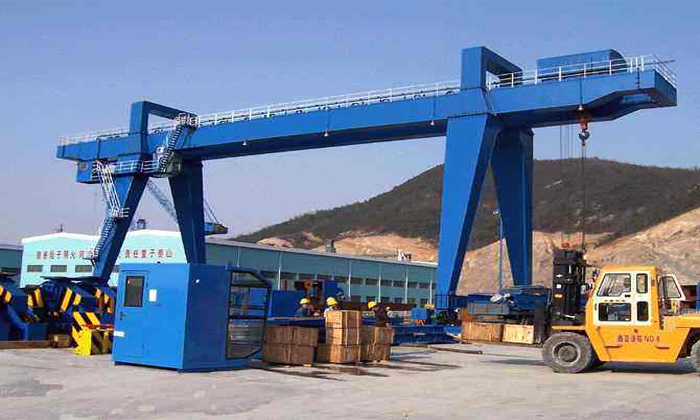 Double girder gantry crane has two types: A type and U type. Double girder gantry crane can also be used at the open places such as material yards, shipyards etc. just the same as the other gantries.6qXHenan Dongqi Machinery Co., Ltd
6qXHenan Dongqi Machinery Co., Ltd
A Type Double Girder Gantry Crane
A type double girder gantry crane adopts A-type door frame. The bridge is welded structure of box-type; individual drives are adopted for traveling mechanism on each end of the crane. All movements of the crane are controlled in the cabin.6qXHenan Dongqi Machinery Co., Ltd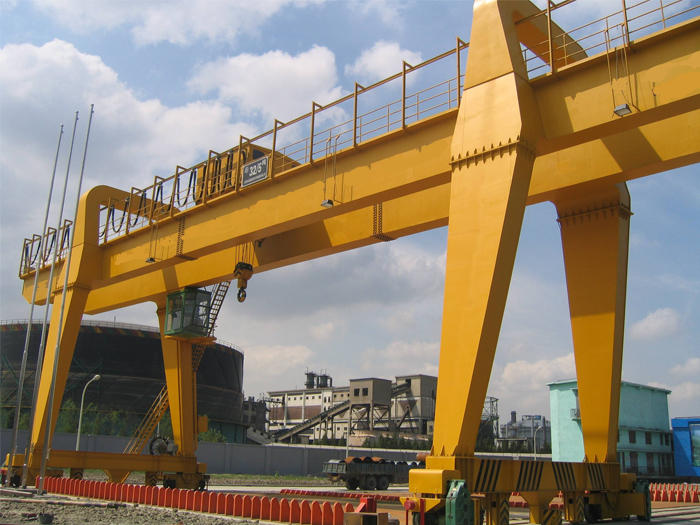 6qXHenan Dongqi Machinery Co., Ltd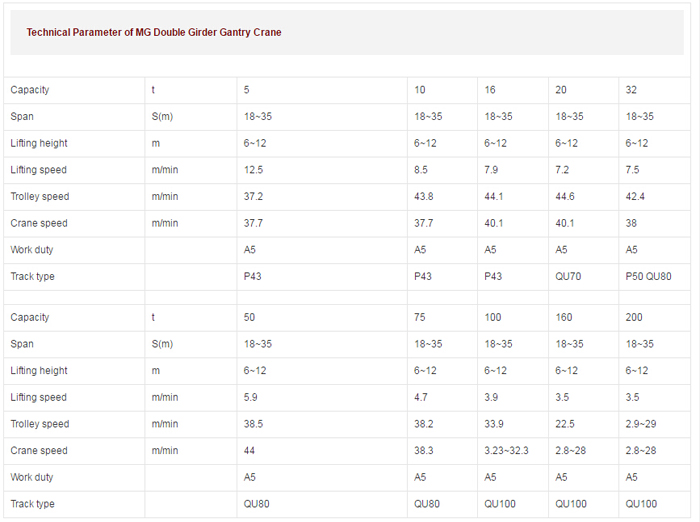 6qXHenan Dongqi Machinery Co., Ltd
U-type Double Girder Gantry Crane
This type gantry crane adopts U type door frame, it consists of main parts, namely, the bridge structure, the traveling mechanism, the cart and the electric equipment.6qXHenan Dongqi Machinery Co., Ltd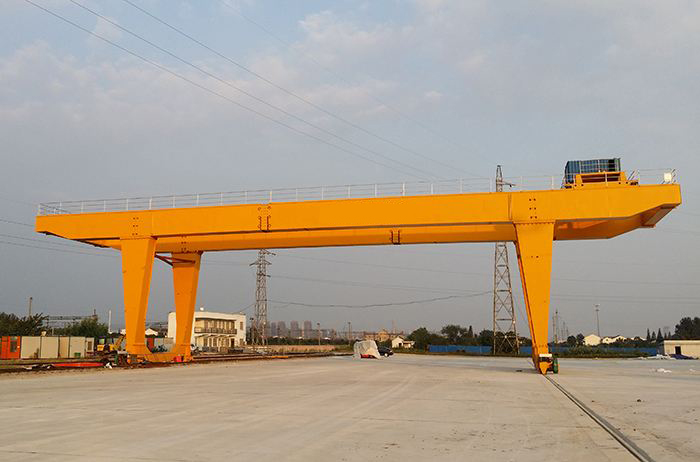 6qXHenan Dongqi Machinery Co., Ltd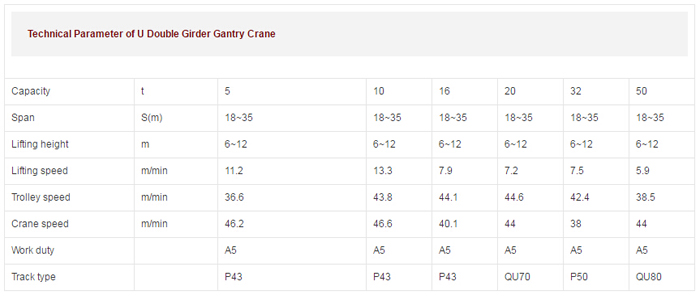 6qXHenan Dongqi Machinery Co., Ltd
Similarities of "A"&"U" Model Double Girder Gantry Crane
They all have compact structure and save construction cost.
Light dead weight and light wheel load.
Large span length and strong rigidity, reliable to use.
Lift heavy-duty goods.
Two of them are well received by customers.
Differences of "A" type and "U" type Double Girder Gantry Crane
"A" model crane contains saddle and cantilever but "U" model not.
When lifting goods or materials, "U" model crane would decrease its height.
Due to large space between two legs, "U" model gantry crane suits to lift the large size goods and materials, while "A" model crane suit the relatively smaller size goods.
Gantry cranes have become a widely accepted alternative to overhead cranes. This type of crane is similar to the overhead crane except that it runs on a runway at the floor level. The bridge is supported by a pair of rigid steel legs which are carried by a pair of end trucks along the floor level runway.6qXHenan Dongqi Machinery Co., Ltd
often costs less than overhead crane
built to heavy duty specifications, which meet the demands of high duty cycles and multiples shift operation, as well as providing decades of reliable service for all applications
available in spans to 60 feet and capacities to 550 tons
can be used either indoors or outside
No matter what kind of double girder gantry crane you need, you can find and get the suitable one from Dongqi. If you want to learn more about double girder gantry crane, please contact us freely.6qXHenan Dongqi Machinery Co., Ltd