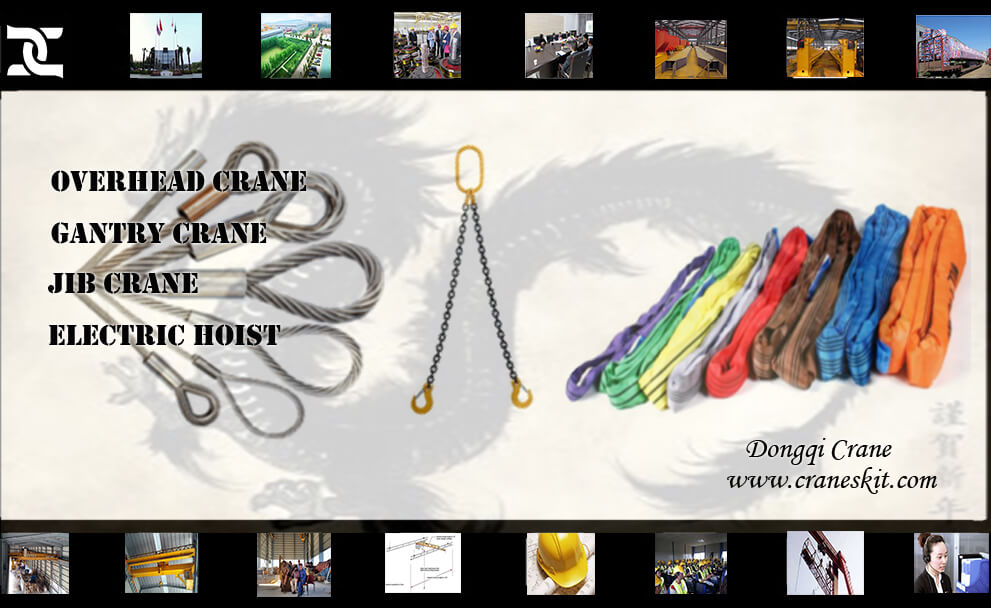 Crane slings are generally can be divided in the following types: Chain sling, wire rope sling, nylon slings, synthetic web, cargo nets, synthetic web, etc. Each type of crane sling has its own merits and shortcomings. In the following, the most frequently used crane slings will be put in length.dcQHenan Dongqi Machinery Co., Ltd
dcQHenan Dongqi Machinery Co., Ltd
Crane Chain Sling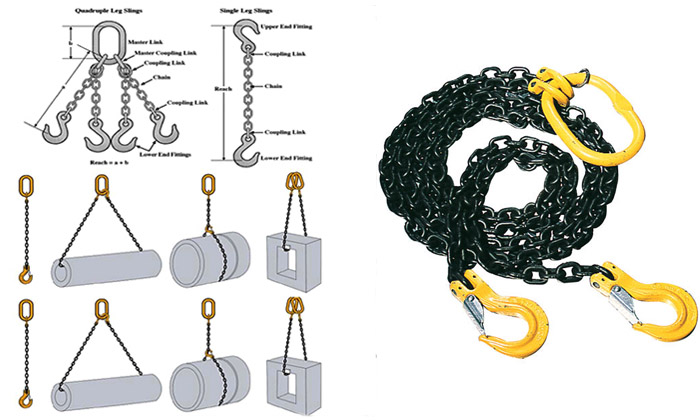 dcQHenan Dongqi Machinery Co., Ltd
Chain sling is the most commonly used crane sling for the advantages on high strength and durability.
Chain sling can be used according to their "grade", which categorizes them by the order of tensile strength.
Grade 10 chain slings
25% higher load capacity than grade 8 enables smaller chain dimensions to be employed
Cost savings (up to 30%) and weight savings (up to 50%)
Longer service life thanks to higher strength
Any possible combination of the components in our catalogue can be assembled
Also available as round sling harnesses
Grade 12 chain slings
Maximum durability for low deadweight thanks to
Intelligent chain profile and use of high-performance chain steel
Optimum strength and durability at high and low temperatures
Longer service life
Fewer failures due to wear
Lower weight per tonne of load capacity
Simple visual identification
Grade 8 chain slings
Reliable inspection and repair of your existing grade 8 chain slings
Advice on the configuration of additional chain slings
Refurbishment of existing chain slings
Supply of matching spare parts
Notice to chain sling
The chain slings are banned to use when the chain slings are found with defective welds, questionable welds, bending chain links or elongation chain links, cracked or deformed master and coupling links, etc. When the identification tags of the chain slings are miss, it is also forbidden to put into use. Any deformation, cracking or wearing is found, the chain slings are not ready to use. And any other unsafe condition is observed, it is banned to use.dcQHenan Dongqi Machinery Co., Ltd
Crane Wire Rope Sling

dcQHenan Dongqi Machinery Co., Ltd
Wire rope slings are basically a group of wires, twisted and wrapped around a core.
The wire rope slings are extensively used for lifting loads.
Notice to wire rope slings
Wire rope slings are not allowed to use when find five broken wires in on strand in on lay, kinking, crushing, bird caging, heat damage, attachment cracking, deforming or wearing, etc.dcQHenan Dongqi Machinery Co., Ltd
Synthetic Sling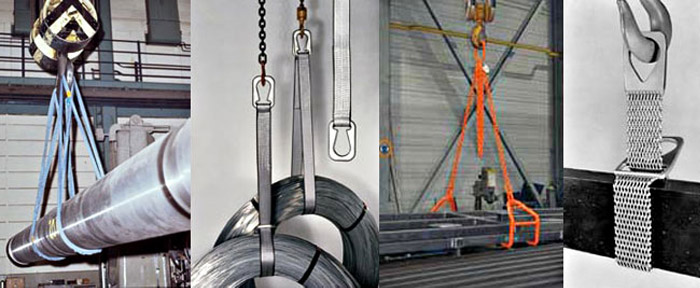 dcQHenan Dongqi Machinery Co., Ltd
Synthetic slings is good in strength, flexibility and elasticity, light in weight and easy to handle.
Synthetic slings are used to handle slippery loads for its ability to provide good friction which can keep the loads from damages.
Synthetic slings must be used in the proper working environment, to make the safety of the sling, for they are usually made from polypropylene, polyester, polyamide, nylon or any combination of these.
Synthetic slings should be inspected accordingly for they are easy to be damaged and deterioration.
Notice to synthetic slings
The synthetic slings are not qualified to use when the synthetic sling are found acid or caustic burns, age deterioration, melting or charring on the surface, colored thread exposure due to snags, tears, or cuts, etc. And also the synthetic slings are also forbidden to use when the identification tags are unreadable or missing, etc.dcQHenan Dongqi Machinery Co., Ltd
When select the crane slings, the following factors should be considered, the single specification, the size of the objects or loads, weight, shape, and the way of the hoisting, etc.dcQHenan Dongqi Machinery Co., Ltd
Crane Slings Selection
The lifting capacity must be adequate and work well with the proper length of the used sling.
When more than one slings are used at same time, the slings must belong the same category.
The crane sling application environment must be considered for it make affects the safety of the slings.
Factors affects the sling safety
The safety of the crane slings are affected by the following factors:dcQHenan Dongqi Machinery Co., Ltd
1) Size, Weight, and Center of Gravity of the Load.dcQHenan Dongqi Machinery Co., Ltd
By the center of the gravity of the load, it means the crane hook must be directly over the center of gravity point. If NOT, it may result in to dangerous tilting and uneven stress to the sling leg.dcQHenan Dongqi Machinery Co., Ltd
2) Rated Capacity of the Sling.dcQHenan Dongqi Machinery Co., Ltd
The capacity of the crane sling varies with the sling types, sizes, and hitch types, etc. Notice the older crane slings must be used with caution.dcQHenan Dongqi Machinery Co., Ltd
3) History of Care and Usage.dcQHenan Dongqi Machinery Co., Ltd
The sling-related accidents are mainly resulted from the mishandling and misuse of the slings. Proper care of the crane slings is important for maximum service and safety. The crane slings must be protected with wood blocking, burlap padding and cover saddles to prevent sharp bends and cutting edges.dcQHenan Dongqi Machinery Co., Ltd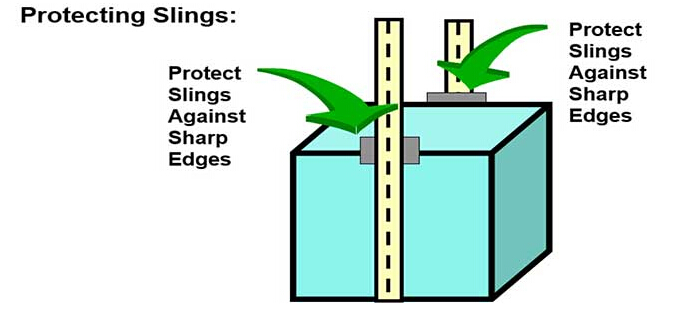 dcQHenan Dongqi Machinery Co., Ltd
Crane slings working rules
For the use of crane slings, the following rules should be followed:dcQHenan Dongqi Machinery Co., Ltd
Crane slings overhead loading is totally prohibited.
The broken crane slings is not allowed to be used.
Do not pull a sling from a suspended load under tension.
Crane slings with knots should not be used.
Do keep the lifting loads away from working staffs.
Do keep the lifting loads away from the obstructions.
Do keep the crane sling from the edges of the loads.
Crane services of DQCRANES
DQCRANES can provide overall services for all types of industries cranes, and the main services are as follow:
Crane project design
Cranes designed by DQCRANES will solve any of your crane problems and material handling problems without spending any unnecessary expenditures.
Crane Installation
EASAY installation, wonderful working performance. DQCRANES can provide on-site crane installation services and our crane engineers will be at your services when necessary.
Lifetime Maintenance
Crane maintenance from DQCRANES ensures your safety and working efficiency.
Crane operator Training
DQCRANES training includes crane operation, maintenance and inspection, and crane spare parts, etc.
Technical support
The powerful technical support of DQCRANES will solve your crane technical problems.
Crane parts
DQCRANES parts will renew your cranes.