Hook as a small part on the hoist and crane, it is very important and indispensable.12 ton European type hoist hook 20 ton European type hoist hook for Trinidad and Tobago customer. Dongqi Group has our own accessories workshop and lots of crane spare parts in stock are ready to delivery to you if you have any requirement about it.qVOHenan Dongqi Machinery Co., Ltd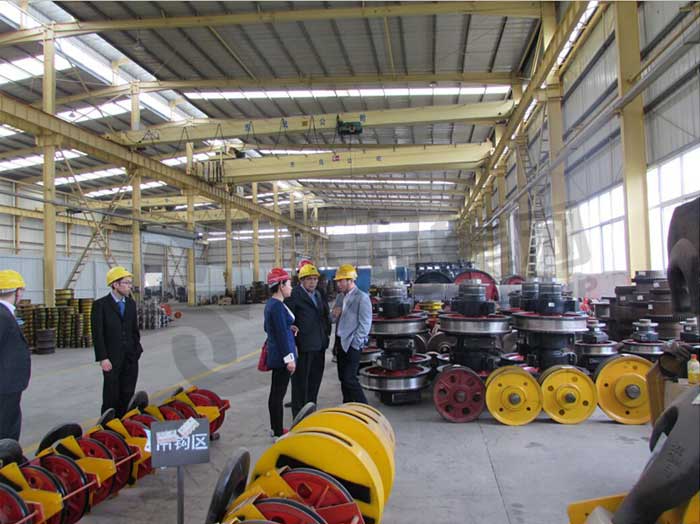 qVOHenan Dongqi Machinery Co., Ltd
Crane spare parts workshop of Dongqi GroupqVOHenan Dongqi Machinery Co., Ltd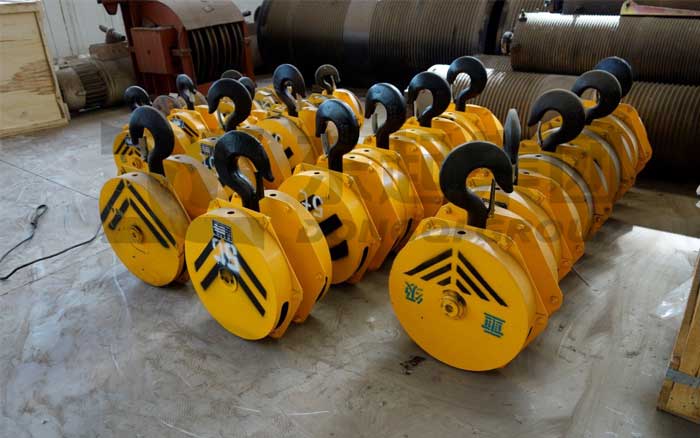 qVOHenan Dongqi Machinery Co., Ltd
Hoist hook in stockqVOHenan Dongqi Machinery Co., Ltd
12 Ton and 20 Ton European Type Hoist Hook for Trinidad and Tobago Customer
One day my old friend from Trinidad and Tobago finds me on whatsapp that his customer needs the European type hoist hook with 12 ton and 20 ton. He needs my help to give him the price quotation. And I reply him quickly.qVOHenan Dongqi Machinery Co., Ltd
And then he asks that if I can send him the drawing of the hoist hook as his customer wants to see the crane hoist drawing to confirm the dimensions. According to our company rule, the hook drawing only can be sent to customer after we got the deposit as the hook has our design service. I explain to him and he shows that he respects us and as the hook price is not high and my friend trusts us, he paid us firstly and then got the drawings:qVOHenan Dongqi Machinery Co., Ltd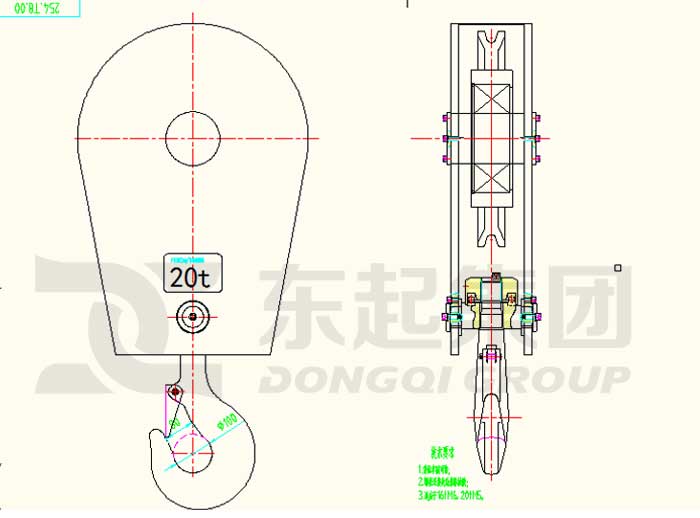 qVOHenan Dongqi Machinery Co., Ltd
20 ton hoist hook drawingqVOHenan Dongqi Machinery Co., Ltd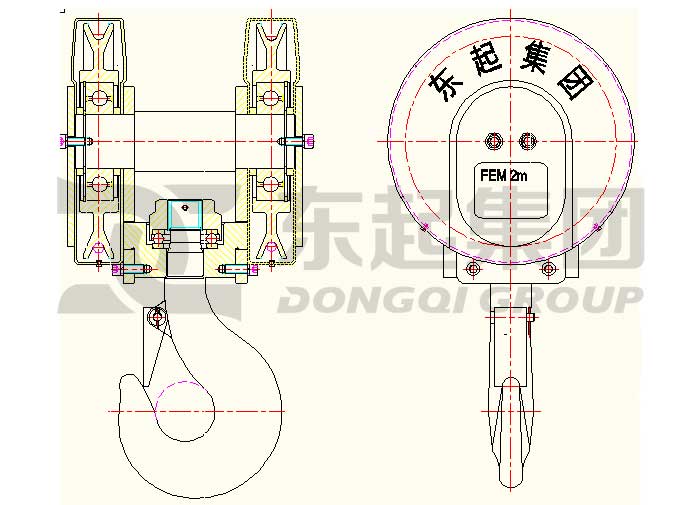 qVOHenan Dongqi Machinery Co., Ltd
12 ton hoist hook drawingqVOHenan Dongqi Machinery Co., Ltd
Then the end user confirm the hoist hook order quickly to us and the production is smoothly, finally the hook has been sent to Trinidad and Tabago.qVOHenan Dongqi Machinery Co., Ltd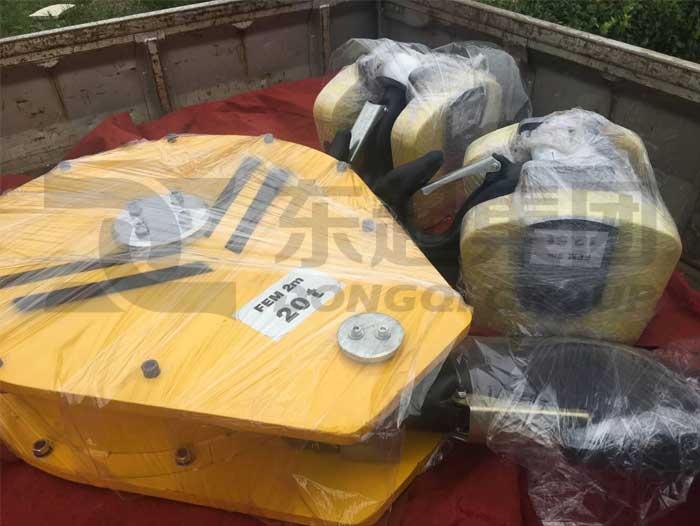 qVOHenan Dongqi Machinery Co., Ltd
Hook production finished photoqVOHenan Dongqi Machinery Co., Ltd
Firstly of all, I want to thank every customer who choose Yuantai Crane Dongqi Group, we cannot get successful without your trust. You are to Yuantai is what water to fish, we cannot live in the market if we don't have your support.Honesty, strength, first, show self-perfection, we have been pursuing your satisfaction in product quality and services. We believe that with your support we will do better in the future!qVOHenan Dongqi Machinery Co., Ltd
If you are our new customer or you are only in the stage of understand and has not made your decision, I want to tell you that choosing us will not let you down. In the contemporary era of information explosion, man receives all kinds of information which disturb their choice and we need to learn how to distinguish the true from the false and let me tell you that:qVOHenan Dongqi Machinery Co., Ltd
Why choose Dongqi Group?
Factory establish in -- 1984. With 33 years fabrication experience, we are professional.
Factory area -- 240000m². Large production capacity, help customer improve the factory construction time and saving more cost.
Exporting to more than 90 countries. Rich exporting experience make us provide a better exporting service, and help our customer avoid more troubles during every step.
Rich exprience cooperate with different application industry -- we can provide more reasonable suggestion during the process of solutions confirm. Help our customer get a best money performance equipment.
1 years warranty, no worry about the after sale service.
Provide Overseas installation. To make sure the crane can service better for the working.
Sticking on national standards, DQCRANES has passed ISO9001 international quality system certification, ISO14004 environment management system certification, OHSA18001 and European CE Certifications which comprehensively promotes overall management level and makes DQCRANES known and welcomed by international customers.
Dongqi Group Corporate Culture
The Objects of Corporation: Honesty, Realistic, Exploration, Innovation
The Pursuit of Corporation: Pay specifically attention to the details.
Corporation Philosophy: Quality is the constant principle.
Corporation Policy: Based on Scientific Management to build up Yuantai Brand.
Struggling for high quality and efficiency and Seeking for sustainable innovation and development
Different Types of Lifting Hooks from Dongqi Group
According to different standards, crane hook groups can be classified into different types, the single and double hook, the forging and laminated hook, closed and semi-closed hook, and other hooks, such as, electric rotary hook, etc. according to the different features, these types of crane hook groups are widely used in different applicationsqVOHenan Dongqi Machinery Co., Ltd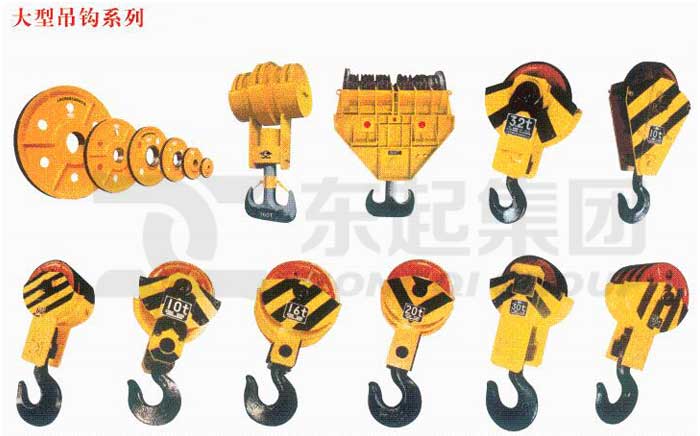 qVOHenan Dongqi Machinery Co., Ltd
Different Types of Lifting Hook in Dongqi GroupqVOHenan Dongqi Machinery Co., Ltd
So if you have any requirement about hoist hook or other crane spare parts,please contact us freely and then enjoy the best service.We are responsible for every product, your satisfaction is to give us the best repayment. The interests of our clients best interests, your satisfaction with the recognition that our maximum support!qVOHenan Dongqi Machinery Co., Ltd