What is the bridge crane end carriage?
02 Sep, 2017
There are two end carriages in the bridge crane, which are installed on both ends of the main beam. The crane end carriages which can be used to support the bridge, which is usually made by Q235B steel.CAOHenan Dongqi Machinery Co., Ltd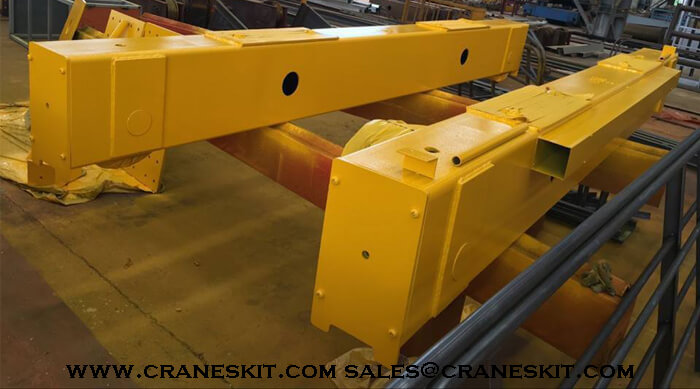 CAOHenan Dongqi Machinery Co., Ltd
The crane end carriage plays an important role in the operation of the bridge crane, which is the key part of the load translation. The end beam consists of two parts: the wheel and the end girder. The end girder is composed of the upper cover plate, the web plate and the lower cover plate, and the connecting plate and angle steel are used for fastening. The internal mounting of the crane end carriage is generally strengthened and the stability of the end girder is improved. During the design of the bridge crane, the size of the end beam should be designed according to the span of the main beam, the wheelbase and the wheelbase of the trolley. When installing a overhead crane, the end beam is usually connected to the main beam, and then the end of the beam at both ends of the connection.CAOHenan Dongqi Machinery Co., Ltd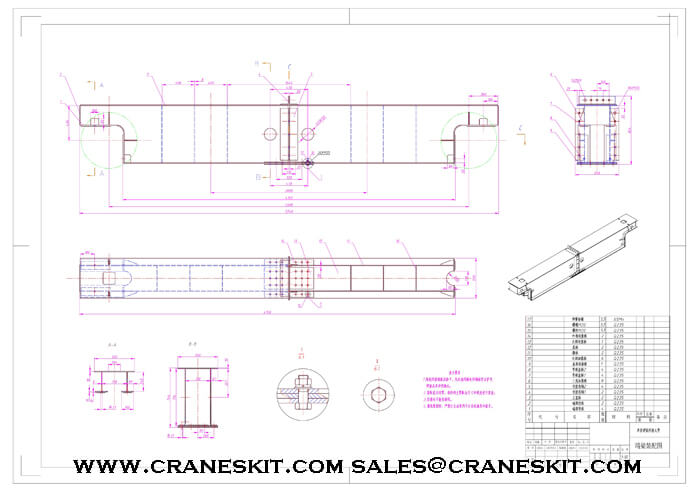 CAOHenan Dongqi Machinery Co., Ltd
As an important force component of the crane, the crane end carriage can gnaw the rail due to its manufacture, installation and improper operation. It needs to be maintained regularly during use.CAOHenan Dongqi Machinery Co., Ltd
Common crane end carriages problems
The end beam deforms in the horizontal section, which causes the large car to deflect in the process of running, causing the large wheel to gnaw the rail. In manufacturing, the main girder and end carriage connection with welded joint, and the main girder connection of weld is more, when the bridge crane installation welding is completed, the end beam because of uneven force will bend outward, making the wheel level skew over the allowable range of error, resulting in the phenomenon of gnawing.
When making the end carriage, the stiffness of the wheel mounting position can be increased by adding plate. In some dusty, high humidity or corrosive gases and other operating environment, due to the installation of the wheel position between the wheels there will be gaps, if the maintenance work is not in place, a long time will cause corrosion between the plywood, And finally make the location of the steel plate thickness is reduced, the wheel running skew phenomenon, serious cause gnawing track problems.