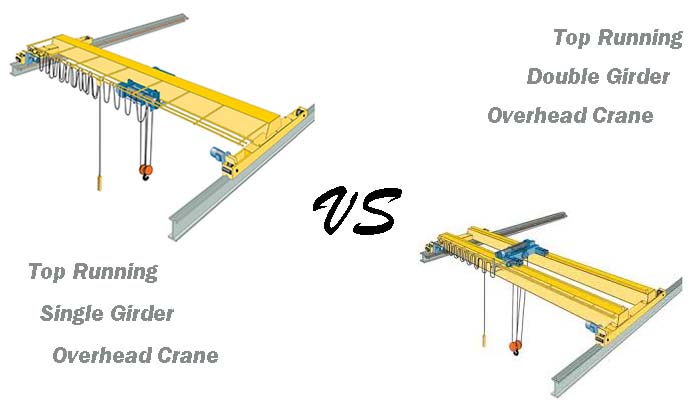 Top running overhead crane is designed to lift massive loads. Top running overhead cranes are designed to travel on top of a runway system that is either supported by engineered columns or building columns.M2SHenan Dongqi Machinery Co., Ltd
M2SHenan Dongqi Machinery Co., Ltd
Advantages of Top Running Overhead Crane
Top running overhead crane is much heavier than under hung equipment. For top-running systems, the end trucks are supported on rails, which are attached to the top of the crane runway. Besides, as the best and efficient lifting solution in large coverage facility, top running overhead crane or bridge crane can be designed in both single girder, double or box girder, there are enough options to suit your demands.M2SHenan Dongqi Machinery Co., Ltd
Single Girder Top Running Overhead Cranes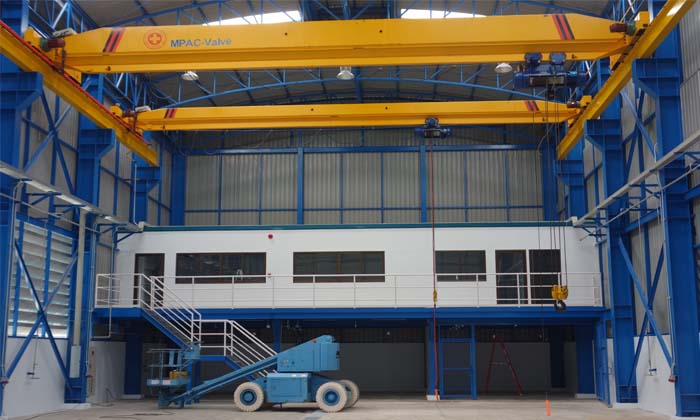 M2SHenan Dongqi Machinery Co., Ltd
Providing you excellent value for your application, single girder designs allow you to be cost effective without compromising performance. Over the lifetime of the crane, you will save on new support structures as it has reduced wheel loads. This allows you to add more lifting capabilities to your runway structure without upgrading.M2SHenan Dongqi Machinery Co., Ltd
Advantages of Single Girder Top Running Overhead Crane
Low dead weight and more headroom by using a low headroom monorail hoist. It is the most economical solution in buildings with a span over 90 ft.
Lower production cost, and therefore lower price, than a double girder model.
Double Girder Top Running Overhead Crane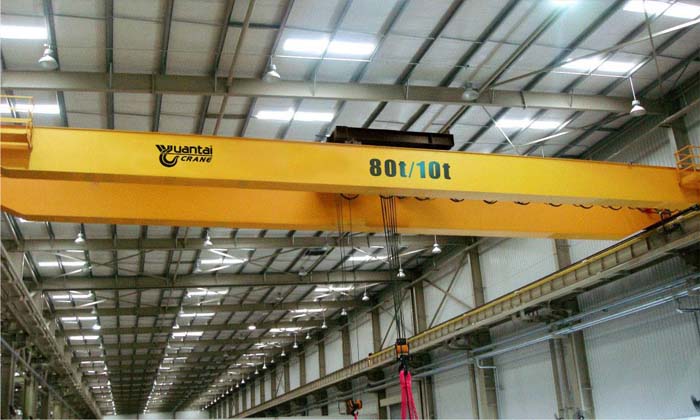 M2SHenan Dongqi Machinery Co., Ltd
Designed for applications with load capacities typically over 25 tons (25 tonnes), double girder cranes are used when you need a complete lifting solution. Double girder cranes give a better height of lift compared to a single girder crane as the hook travels between the beams.M2SHenan Dongqi Machinery Co., Ltd
Advantages of Double Girder Top Running Overhead Crane
Higher hook lift, since the hook can be pulled up between the main girders.
Extremely rigid girder construction and durable trolley design are well suited for heavy service applications.
Double girder designs typically provide you a better hook height than single girder designs as the hoist is mounted on top of the bridge rather than underneath.
With strong and professional technology team, Dongqi Group can provide your company more suitable design for your top running overhead crane.M2SHenan Dongqi Machinery Co., Ltd
Crane services of DQCRANES
DQCRANES can provide overall services for all types of industries cranes, and the main services are as follow:
Crane project design
Cranes designed by DQCRANES will solve any of your crane problems and material handling problems without spending any unnecessary expenditures.
Crane Installation
EASAY installation, wonderful working performance. DQCRANES can provide on-site crane installation services and our crane engineers will be at your services when necessary.
Lifetime Maintenance
Crane maintenance from DQCRANES ensures your safety and working efficiency.
Crane operator Training
DQCRANES training includes crane operation, maintenance and inspection, and crane spare parts, etc.
Technical support
The powerful technical support of DQCRANES will solve your crane technical problems.
Crane parts
DQCRANES parts will renew your cranes.